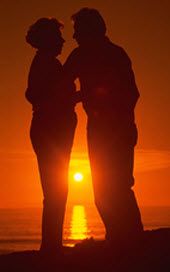 Who we are.
Columbus Financial Partners was founded to provide clients the most personalized portfolio of financial solutions to help them achieve their dreams. You may dream of seeing your children graduate college, buying a second home, starting a business or being able to travel after retirement.  Or perhaps your greatest desire is to make a difference to a favorite charity. 

We work to help clients protect themselves, their families and their businesses from the unexpected turns that life often takes, and to help guide them toward a solid financial future.  We want to help you work towards your goals by designing a financial strategy specific to your needs. 
If we can be of assistance to you, your family or your business in helping to make any financial goal a reality, please contact us.
Discover how indexed annuities work, including the risks and potential benefits of purchasing an indexed annuity contract.

Many U.S. states offer a way to avoid probate when leaving the family home to your heirs. Learn more about transfer-on-death deeds.

Even if you and your spouse have separate retirement accounts, you may still be able to craft a unified savings and investment strategy.

Financial scams aimed at businesses are on the rise. See which potentially costly schemes owners and employees need to look out for.