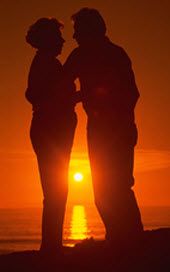 Who we are.
Columbus Financial Partners was founded to provide clients the most personalized portfolio of financial solutions to help them achieve their dreams. You may dream of seeing your children graduate college, buying a second home, starting a business or being able to travel after retirement.  Or perhaps your greatest desire is to make a difference to a favorite charity. 

We work to help clients protect themselves, their families and their businesses from the unexpected turns that life often takes, and to help guide them toward a solid financial future.  We want to help you work towards your goals by designing a financial strategy specific to your needs. 
If we can be of assistance to you, your family or your business in helping to make any financial goal a reality, please contact us.
Do you know how investments are taxed and which strategies can help improve a portfolio's tax efficiency?

This article discusses risks involved in developing treatments and vaccines for COVID-19, and why discoveries might not benefit investors.

This article presents some steps employees can take to get the most out of their employer-sponsored retirement plans.

Ever wonder why the IRS might take a closer look at a taxpayer's return? This article discusses different types of audits and what might trigger one.
How Long Will It Take to Pay my Balance?

How much life insurance would you need to produce a sufficient income stream for your family?

How much will it cost to pay off a loan over its lifetime?

Calculate the rate of return you would have to receive from a taxable investment to realize an equivalent tax-exempt yield.