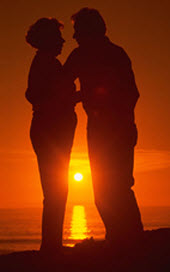 Who we are.
Columbus Financial Partners was founded to provide clients the most personalized portfolio of financial solutions to help them achieve their dreams. You may dream of seeing your children graduate college, buying a second home, starting a business or being able to travel after retirement.  Or perhaps your greatest desire is to make a difference to a favorite charity. 

We work to help clients protect themselves, their families and their businesses from the unexpected turns that life often takes, and to help guide them toward a solid financial future.  We want to help you work towards your goals by designing a financial strategy specific to your needs. 
If we can be of assistance to you, your family or your business in helping to make any financial goal a reality, please contact us.
Why investors still hold money market mutual funds despite low returns.

Treasury Inflation-Protected Securities (TIPS) can help hedge a bond portfolio against a potential spike in inflation.

Unlike traditional index funds, smart-beta funds track indexes that are selected and weighted based on factors other than market capitalization.

Some considerations for a divorcing couple who are dividing marital assets, such as retirement accounts, and filing for Social Security.