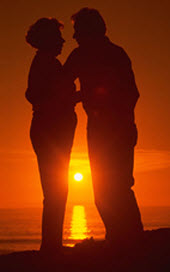 Who we are.
Columbus Financial Partners was founded to provide clients the most personalized portfolio of financial solutions to help them achieve their dreams. You may dream of seeing your children graduate college, buying a second home, starting a business or being able to travel after retirement.  Or perhaps your greatest desire is to make a difference to a favorite charity. 

We work to help clients protect themselves, their families and their businesses from the unexpected turns that life often takes, and to help guide them toward a solid financial future.  We want to help you work towards your goals by designing a financial strategy specific to your needs. 
If we can be of assistance to you, your family or your business in helping to make any financial goal a reality, please contact us.
Calculate the rate of return you would have to receive from a taxable investment to realize an equivalent tax-exempt yield.

Knowing your likely life expectancy is an important factor in making long-term financial plans.

Estimate the annual required distribution from your traditional IRA or former employer's retirement plan after you turn age 70½.

This calculator is designed to help you attach a dollar figure to your life's work.