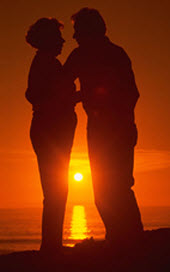 Who we are.
Columbus Financial Partners was founded to provide clients the most personalized portfolio of financial solutions to help them achieve their dreams. You may dream of seeing your children graduate college, buying a second home, starting a business or being able to travel after retirement.  Or perhaps your greatest desire is to make a difference to a favorite charity. 

We work to help clients protect themselves, their families and their businesses from the unexpected turns that life often takes, and to help guide them toward a solid financial future.  We want to help you work towards your goals by designing a financial strategy specific to your needs. 
If we can be of assistance to you, your family or your business in helping to make any financial goal a reality, please contact us.
A 2017 survey found that only 42% of U.S. adults had a will or living trust. Here are three basic reasons why everyone should have a will.

Understand the rules and deadlines for the estates of recently deceased taxpayers when seeking portability relief.

How key-person insurance policies can benefit small businesses.

A description of the 5 market indexes that are often used as benchmarks to track various categories of investments.
This calculator can help you estimate your annual federal income tax liability.

Estimate the future value of your current savings.

Estimate how much would remain after paying income taxes and penalties if you took an early distribution from a retirement plan.

This Cash Flow Analysis form will help you weigh your income vs. your expenses.